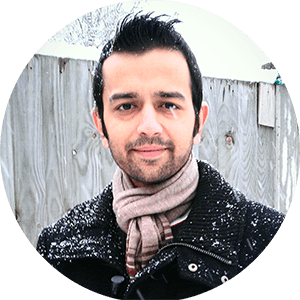 I am an enthusiastic and creative individual based in London, UK with a passion for business and information technology. I realize the importance of the inherent design and development practices required for producing rounded, valid, beautiful and functional websites.
I've been creating websites and administrating servers for start-ups, small businesses and digital agencies since 2006. I strive to give my full commitment to all the work I undertake, paying full attention to the smallest of detail. I like to enter into each project with a collaborative mindset, building solid relationships with each of my clients and stay clear of the more corporate scheme of quick fixes.
I have won several awards/certificates for web development projects I have been involved in and some others as mentioned below:
Technology Specialist by Microsoft
PHP Certified Professional
HTML Certified Professional
SEO Certified Professional
Pranic Healer Certificate (Pranic Healing by Master Choa Kok Sui)
Project Management Certificate (specialized in Project Management Applications)

  My achievements:

  I have command on the following technical skills:
Programming:
WordPress, PHP, Ajax, jQuery, JSON, JavaScript, CSS, HTML
Database:
MySQL, MariaDB, Oracle, MS SQL/SQL Server
Version Control:
Git, SVN
CRM(s):
Salesforce, Oracle CRM on Demand, Sugar CRM, vTiger CRM
Amazon Web Services (AWS):
EC2, SES, S3, Amazon Route 53
Server Administration:
DNS management, users and group management, file permissions, system service management and module installation, crontab management, performance optimization, security, crash recovery
Web Control Panels:
cPanel, Plesk, DirectAdmin, CentOS Web Panel, Sentora, Webmin/Virtualmin
Get in touch with me to discuss your business needs or to get a free quote.
---
Testimonials – These are REAL people.