Services and products by WordPress development agency London
TESTIMONIALS
Working with Dipak is a pleasure. We recruited him for one job which he completed fast and efficient. That lead us to continue using his services and now we can truly consider him as part of our team. I love the fact that he is very responsive and knowledgeable. He worked on jobs for us from creating custom WP plugins, to setting up the right server backup, testing site, and much more.
It is great to know that you have a technical person that you can truly rely on. Many of our projects required close attention and Dipak was very kind to work around out schedule. It is great that he is available to answer any questions either on a live chat or via email (which does not take him more than 2-3 hours to respond to).
We will continue using his services and we are happy to recommend him to anyone who is in need of a great programmer with great work ethic and skills.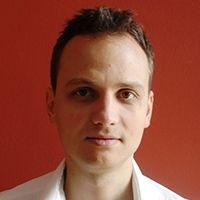 My website was really slow and the Wordpress Speed Optimization Service improve it to be 3 times faster. The support was there every time I need it. It is a very good service I strongly recommend it.

Let's discuss your project